A bunch of F-16's flying night-time missions at my local airfield, my camera on standby waiting for the next wave of jets, and a full moon with some clouds. What else can one do then than take a couple of shots at the moon? At first the result was not spectacular, okay the clouds came out nice but the moon is rather over-exposed: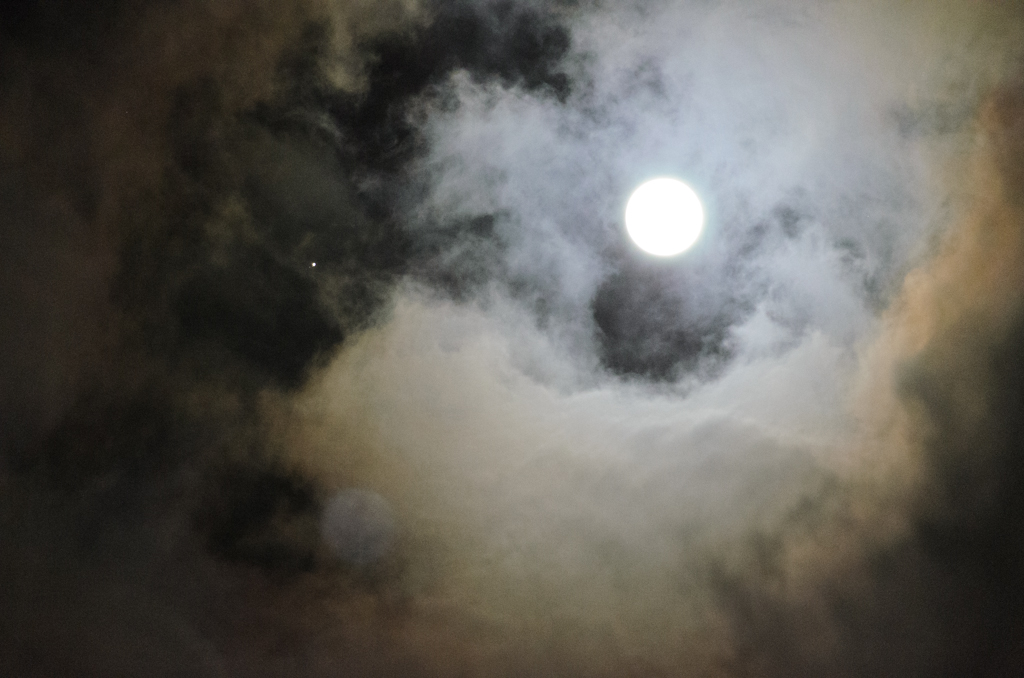 If you wonder what the vague orb in the bottom left is: that's not a real object but lens flare from the moon. The small dot to the left of the moon, is that a planet? Let's zoom in to full frame size…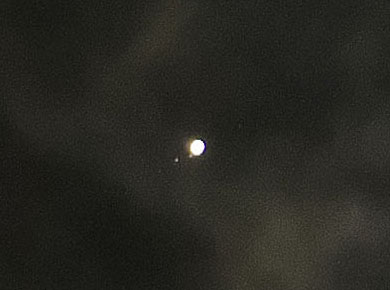 Uhmmm…what are those tiny dots doing there? Well ladies and gentlemen, you're looking at the planet Jupiter with its four largest moons. Not bad for a simple point-and-click shot!
Sometime later the clouds were gone for a while, resulting in a clearer view and a second shot: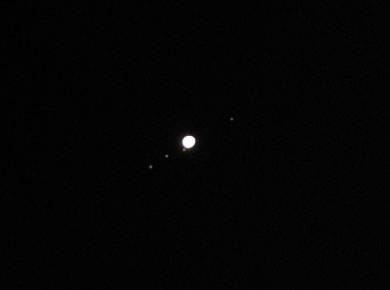 Some technical details for those interested: Nikon D7000, 70-200mm 2.8 VRII. First shot at ISO 4000, 1/80 at f3.5. Second shot at ISO 400, 1/30 at f4.
And then, the F-16's came…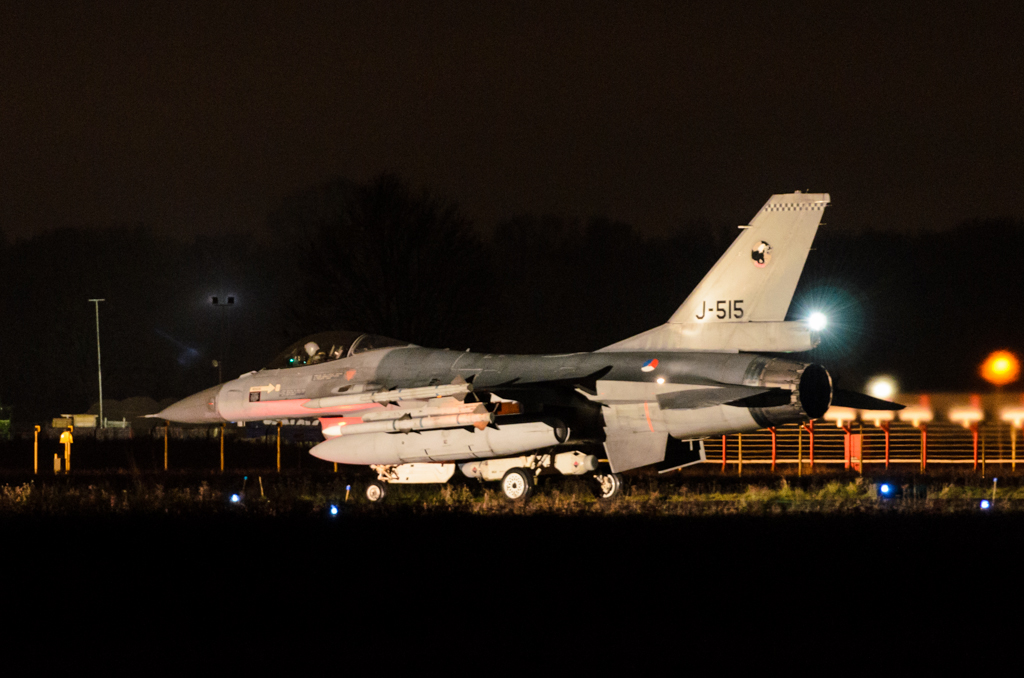 Marco