God dag,
In between hard-core aircraft spotting there has to be time now and then for a real holiday, not in the least because the misses is in no way interested in aircraft as I am. But that doesn't mean there can't be no spotting at all. This year the south of beautiful Norway came out on top of our list.
To get there with our own car we drive all the way up to the north of Denmark. This in turn resulted in a long suffering Thunderjet in the town of Randers, in use by firemen for training: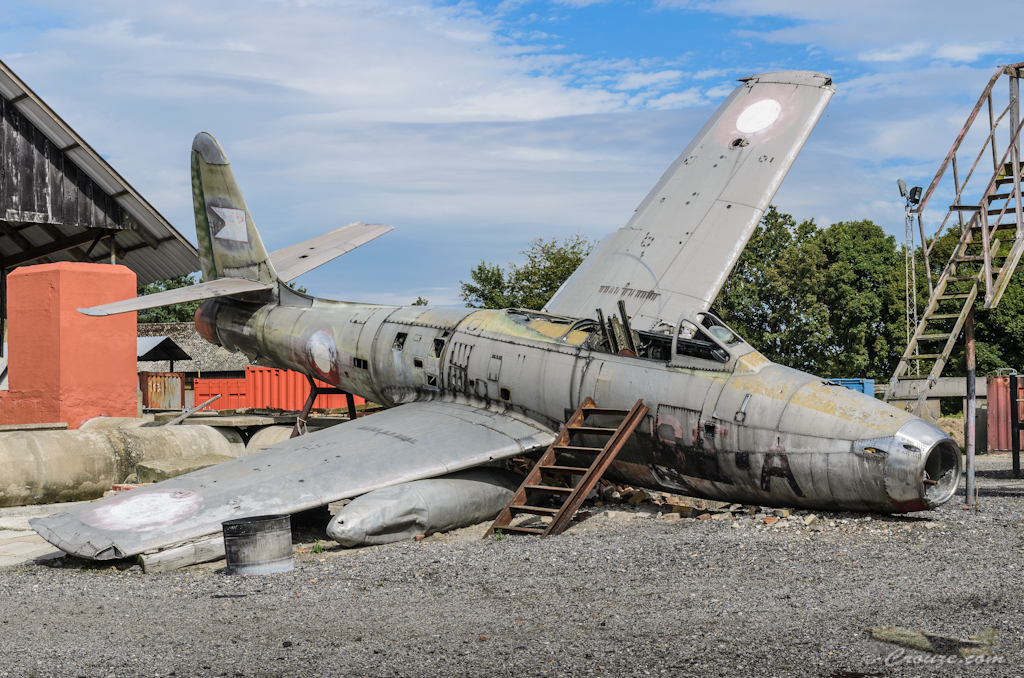 Near the same town at the local airfield a Draken is enjoying its retirement: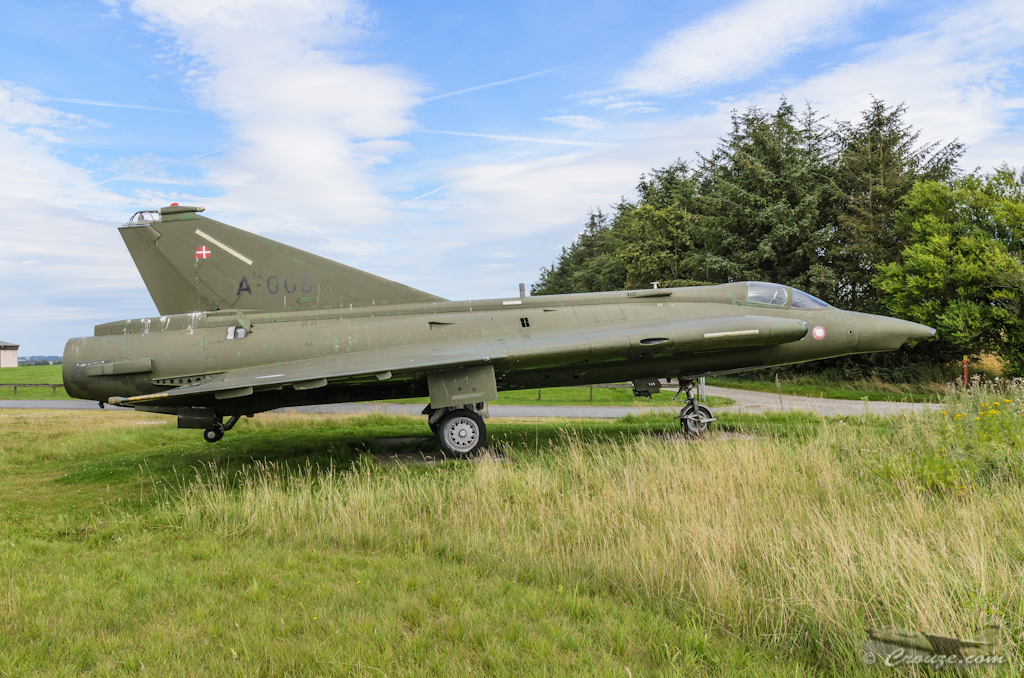 Our first night stop was, what a coincidence, near Aalborg. No local C-130's there unfortunately, but I did get to see some w&r, including not one but two poled F-104's: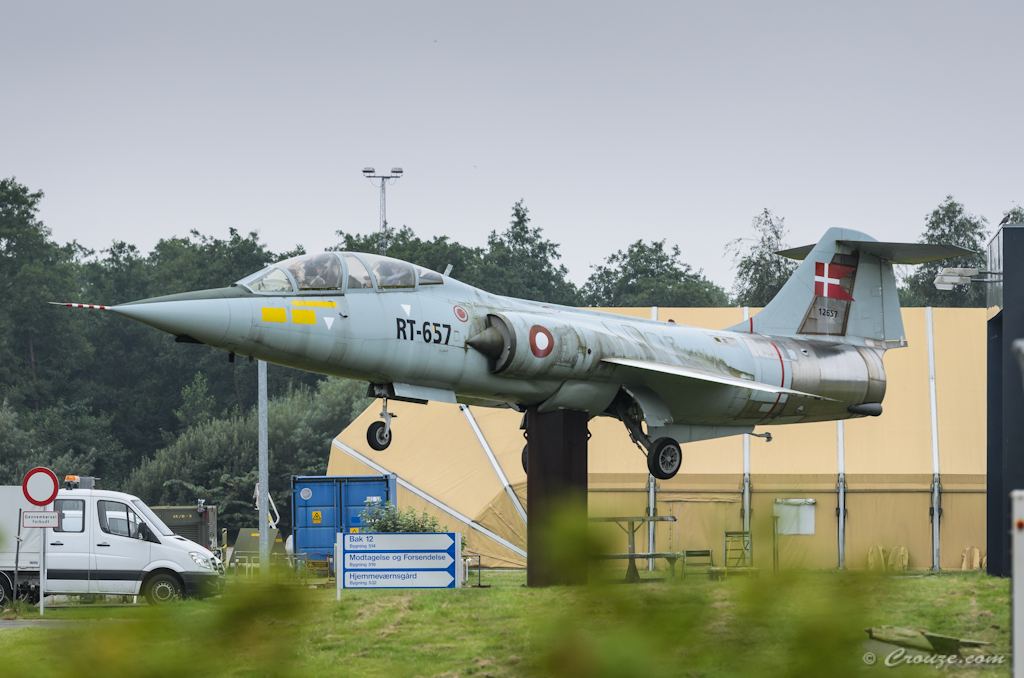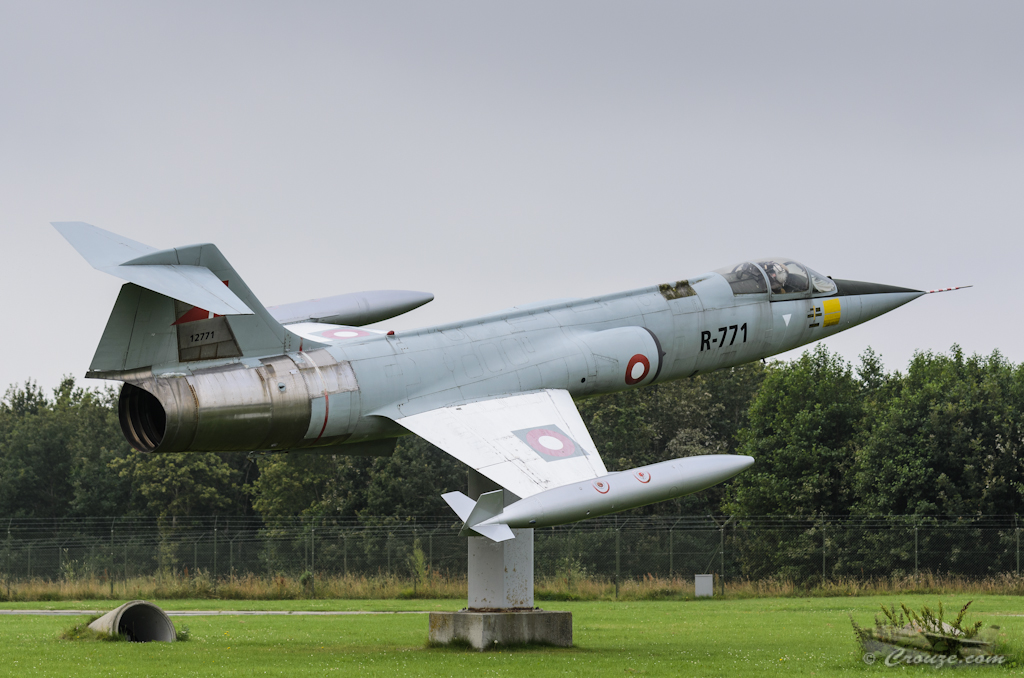 Once in Norway our first stop was the airport Kjevik near Kristiansand, where the air force technical school is located. The expected poled Thunderflash has recently been replaced by a excellent looking Spitfire: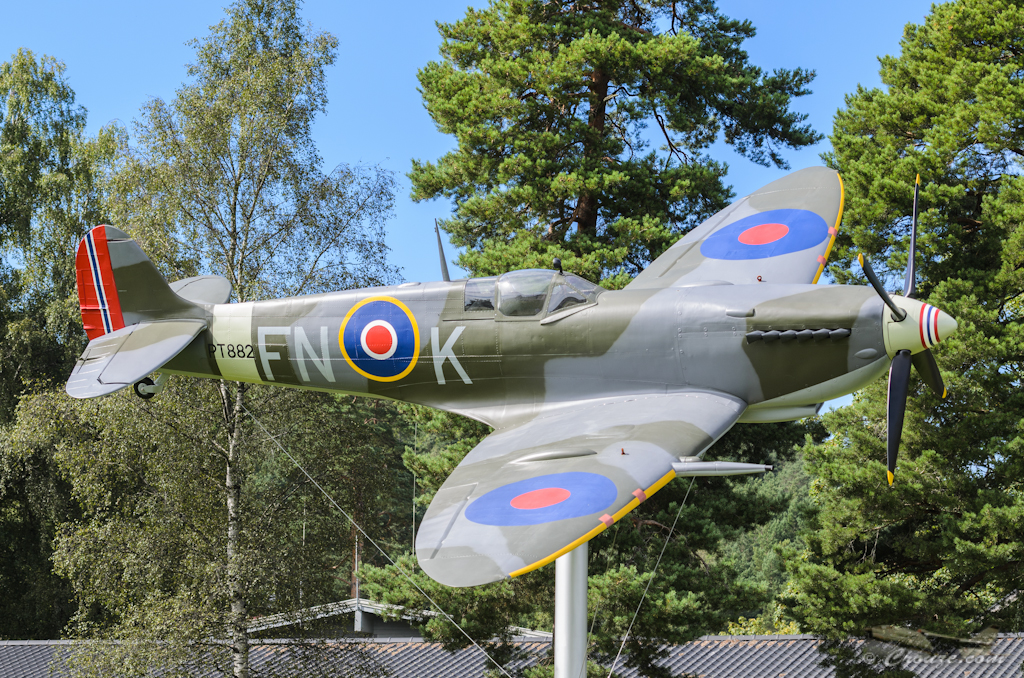 Fortunately the Thunderflash hadn't disappeared (yet) and was sitting in front of one of the school's two hangars: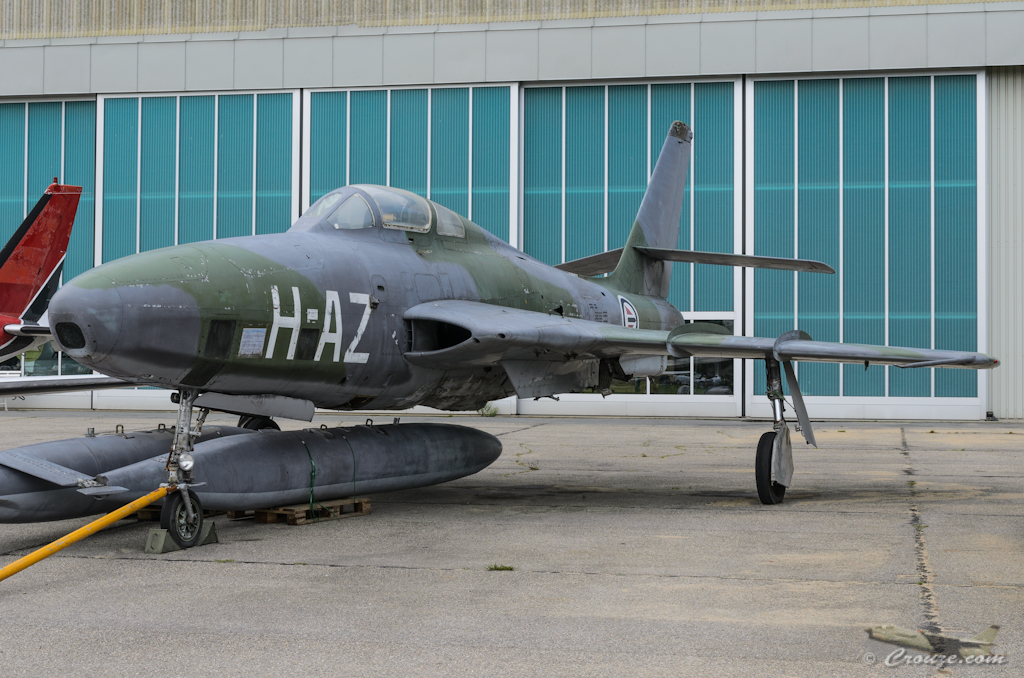 All aircraft at the school can easily be seen through the hangar windows. The area is not fenced off and you're free to walk right up. Noted were a Bell 412, an F-5, two F-16's, a Sea King and a MFI-15. The Lynx used as a simulator appears to have moved on.
On or way to the Hardangen area we pitched our tent in Rysstad. Campsite-with-a-view, example #1: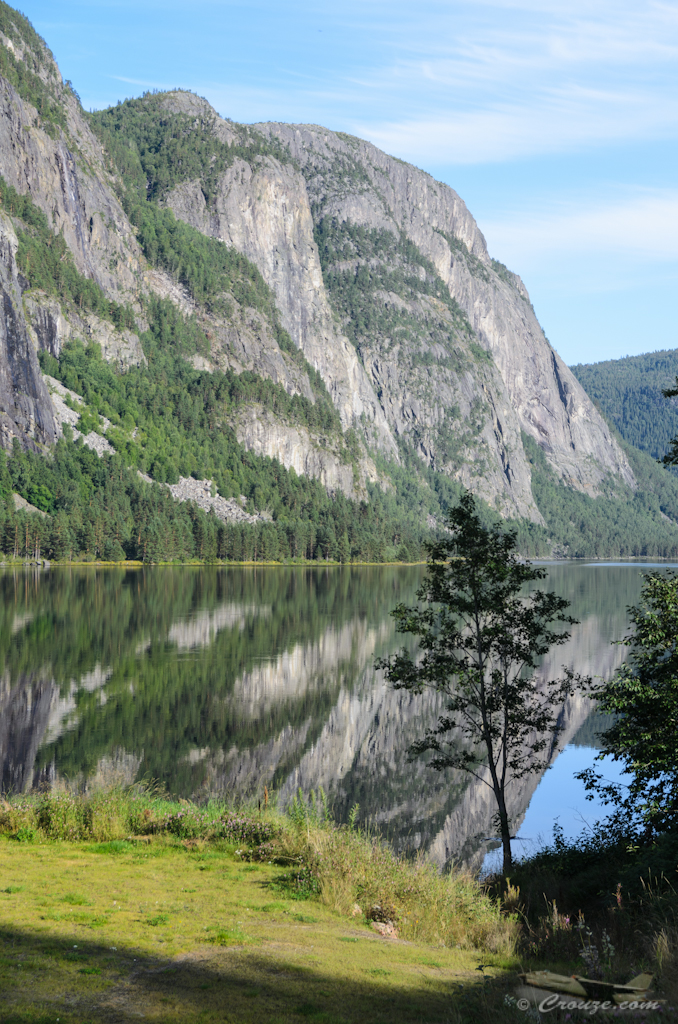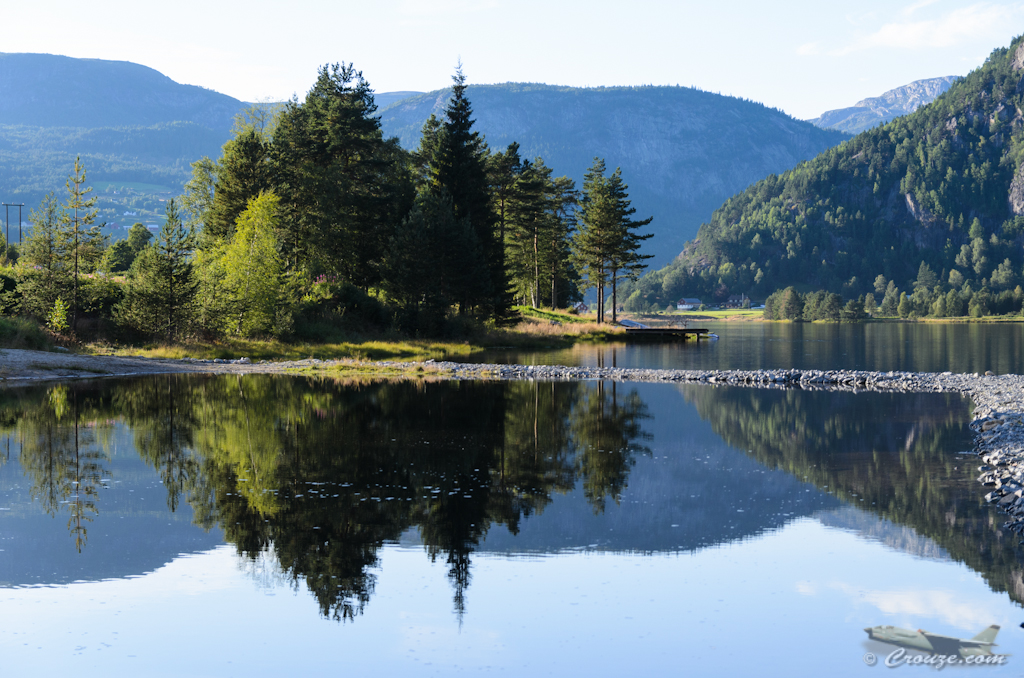 The next morning, slightly more damp: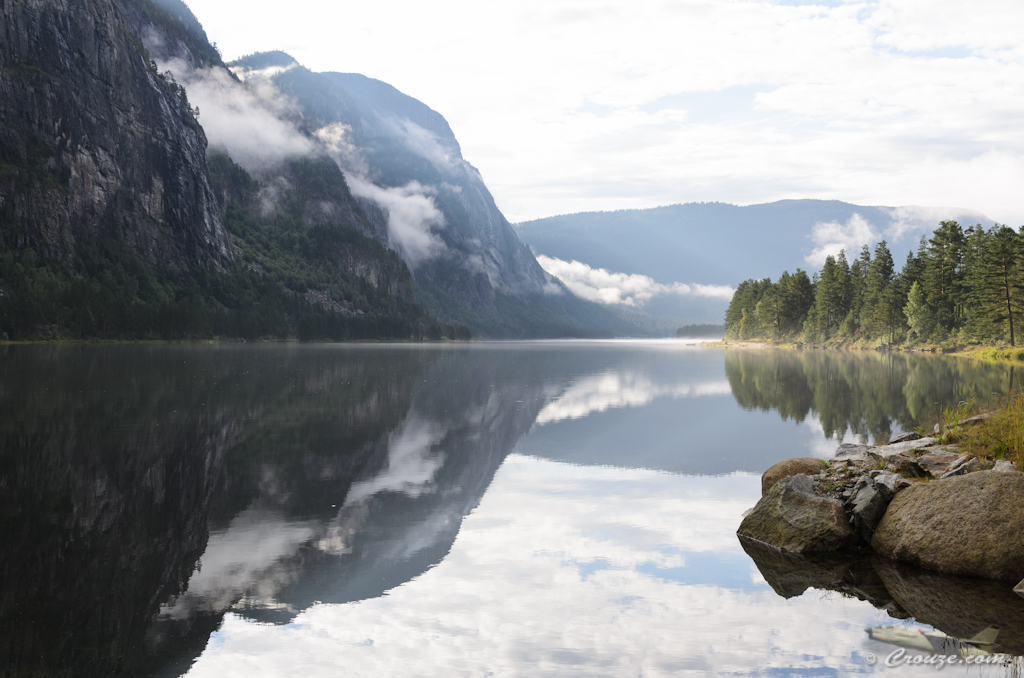 After a beautiful ride through endless breathtaking sceneries over twisting and often just a tad too narrow roads we arrived in the Hardangen area and ended up in Lofthus, just north of Odda on the Sørfjord. Campsite-with-a-view, example #2 (the weather was for the most part less dramatic than it seems to be here):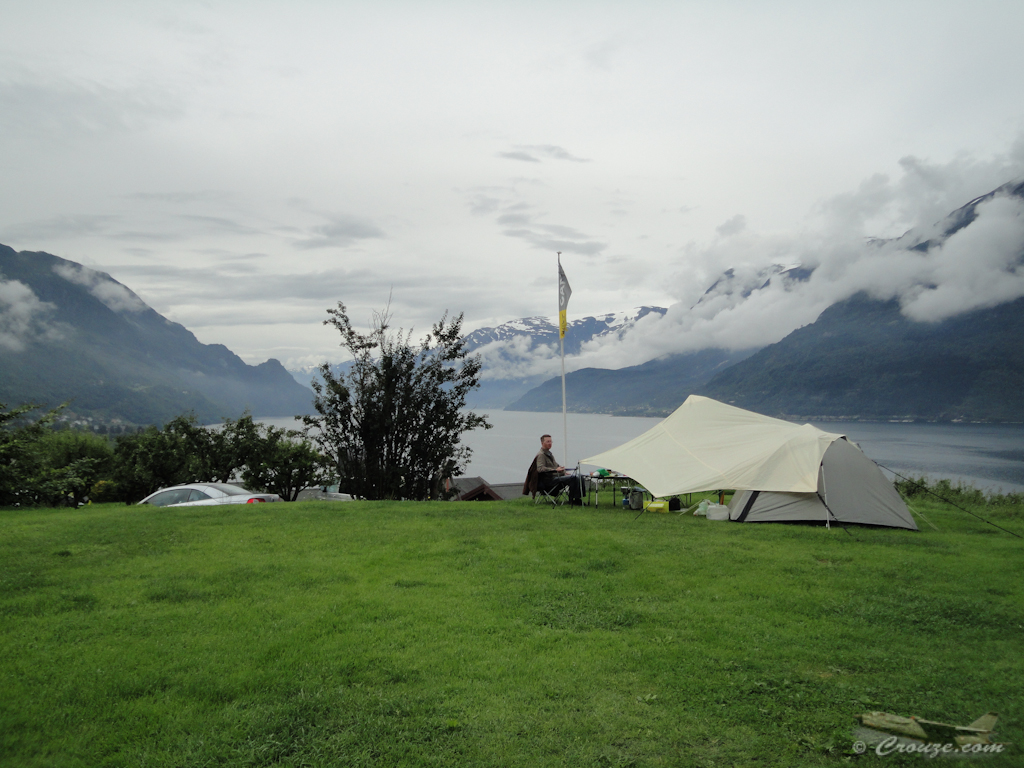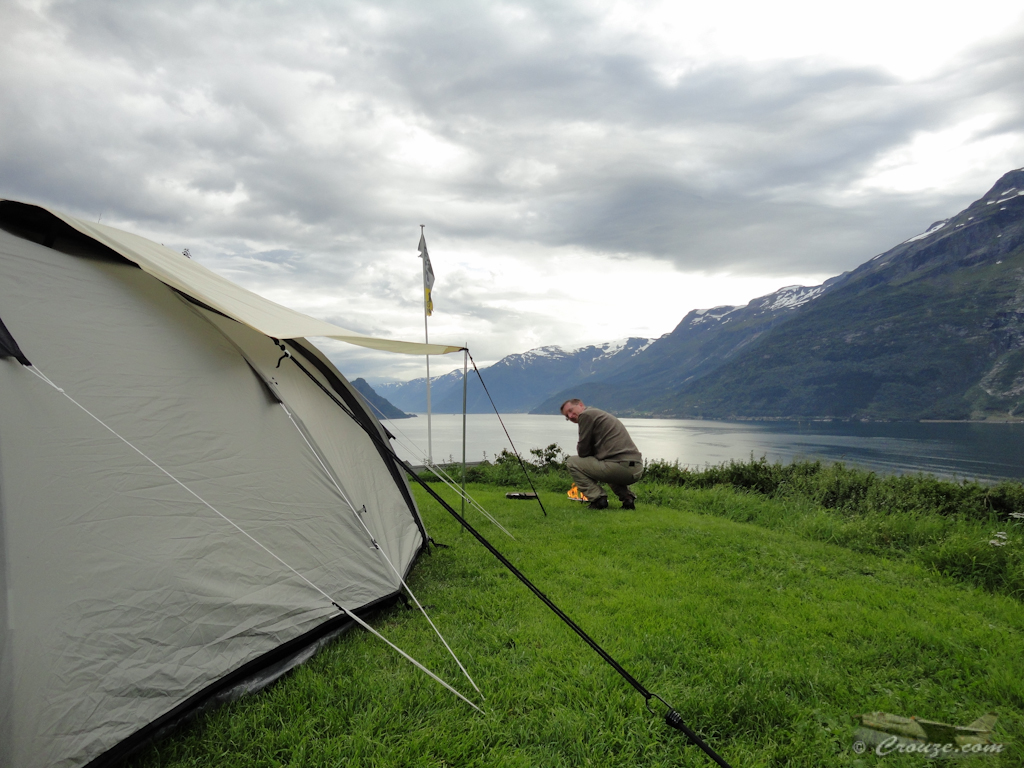 On Tuesday we went for a little hike, or rather we went on excursion to the Buarbreen glacier. After a good climb only a little bit of water separated us from the ice.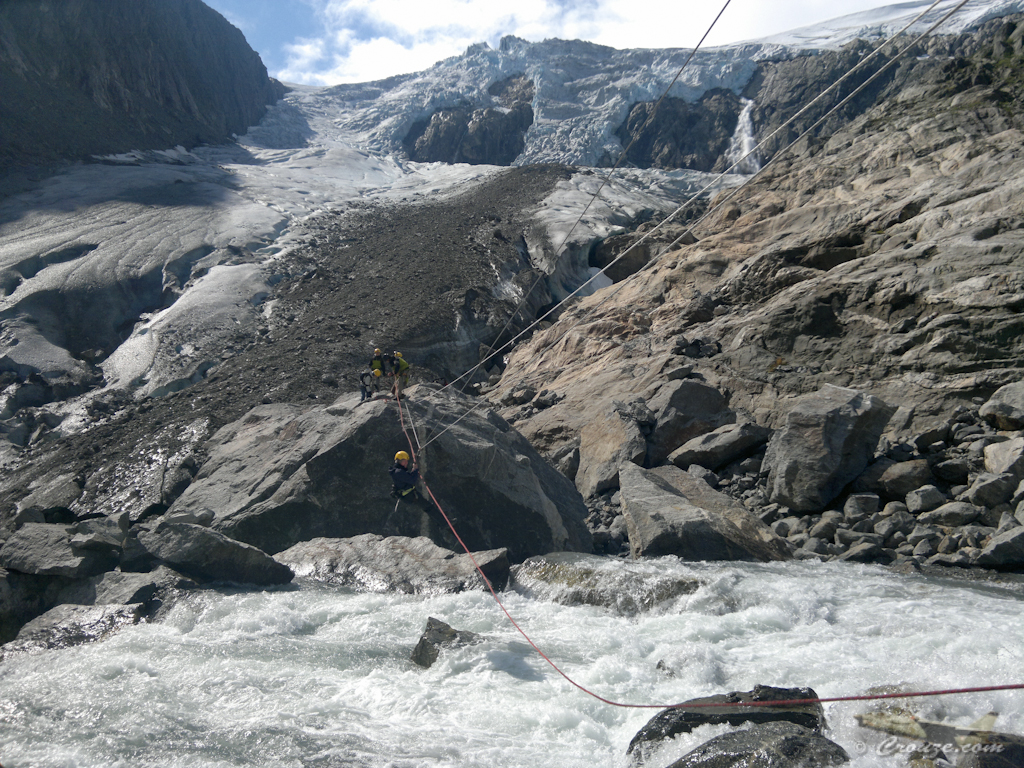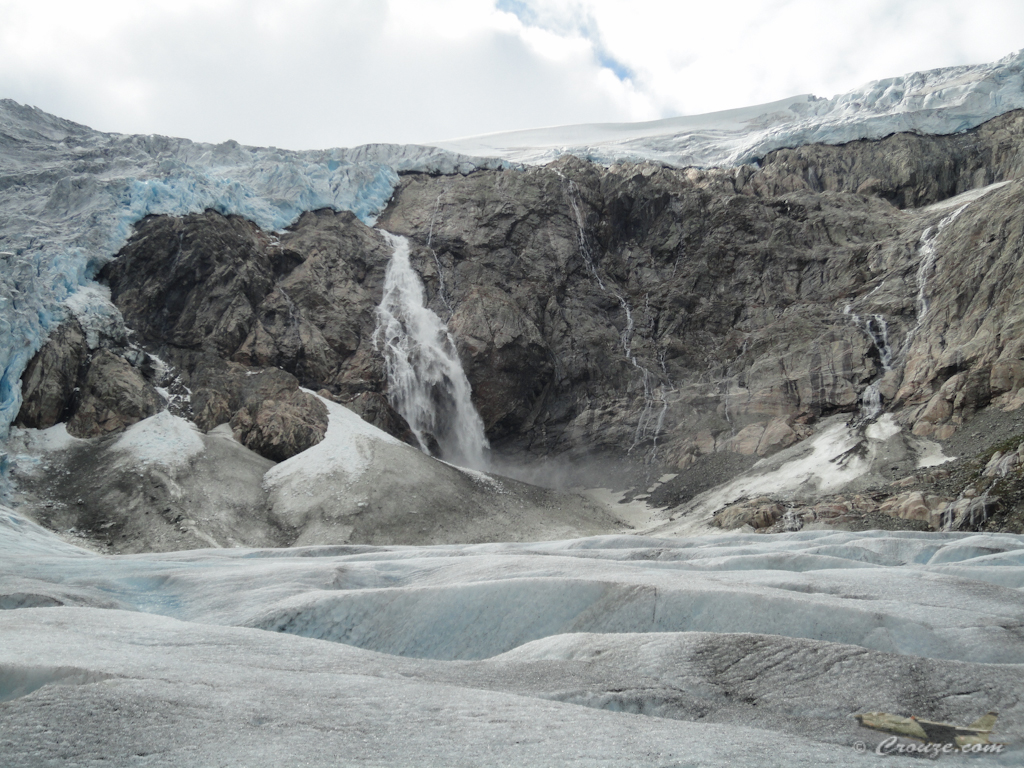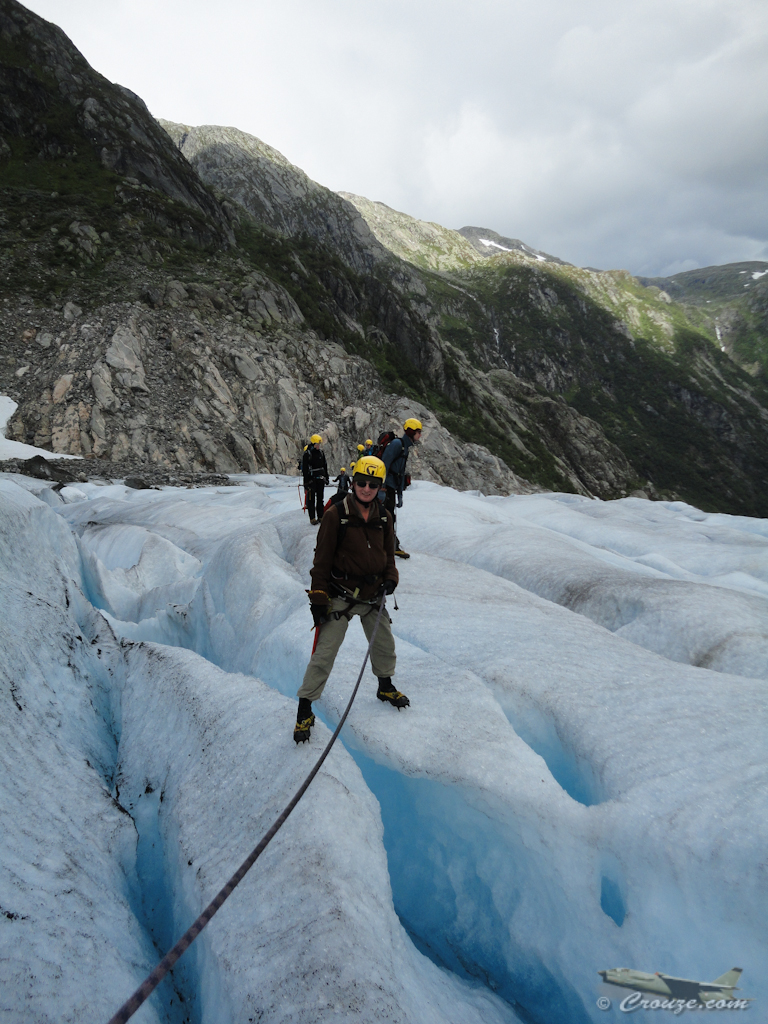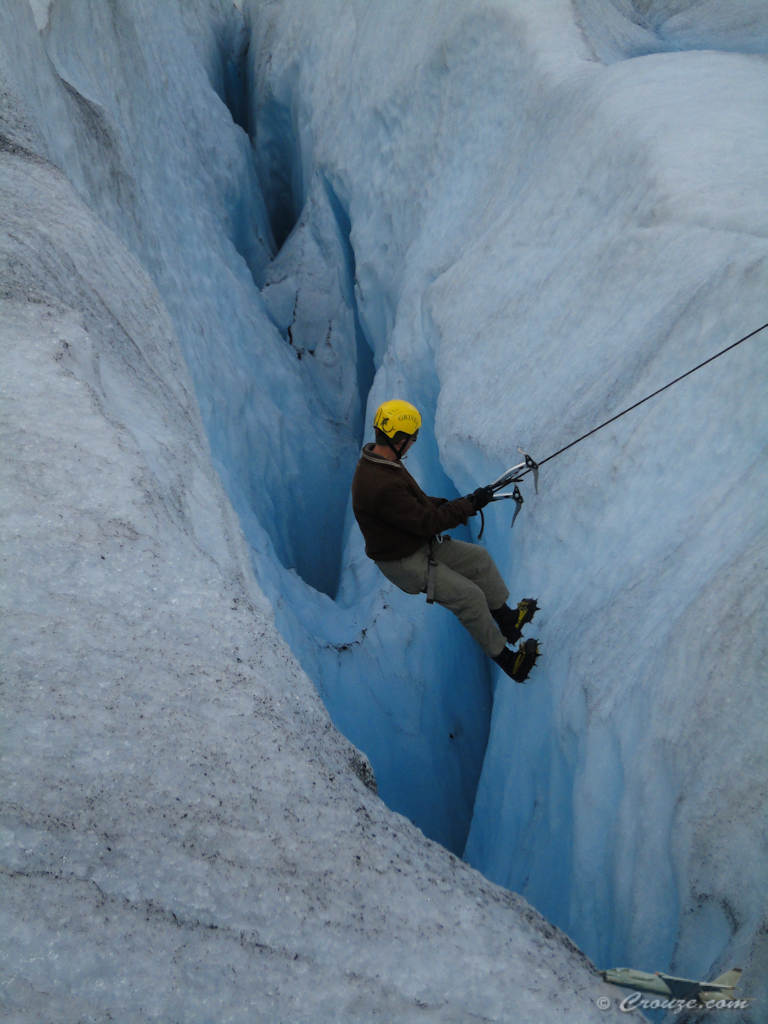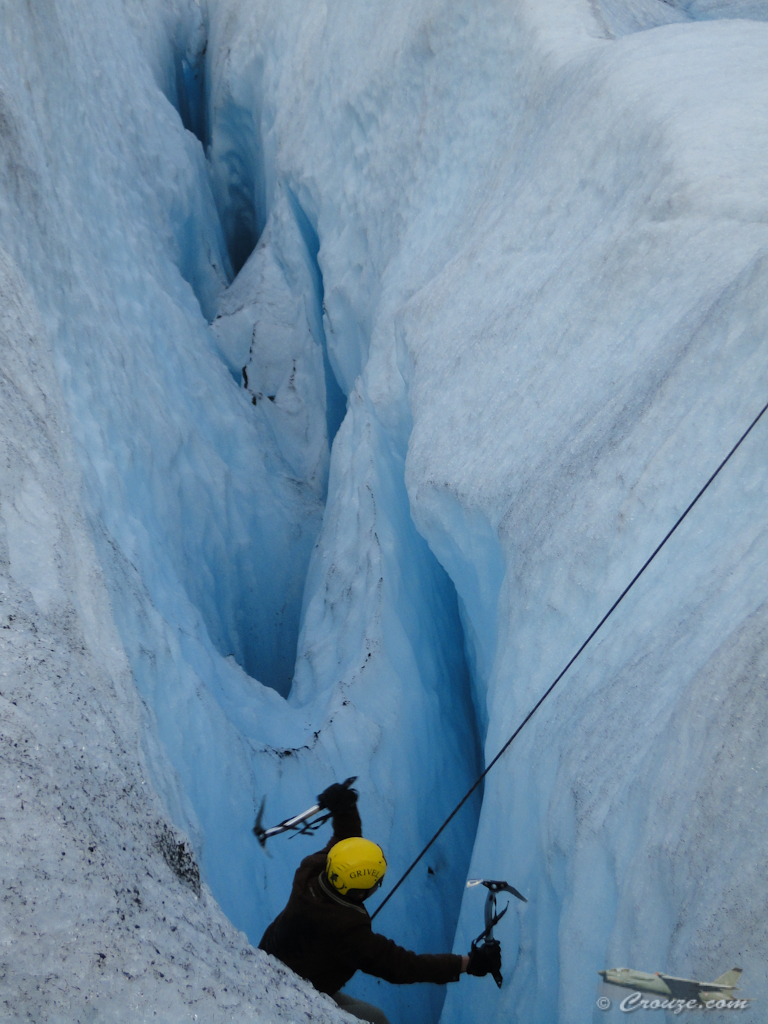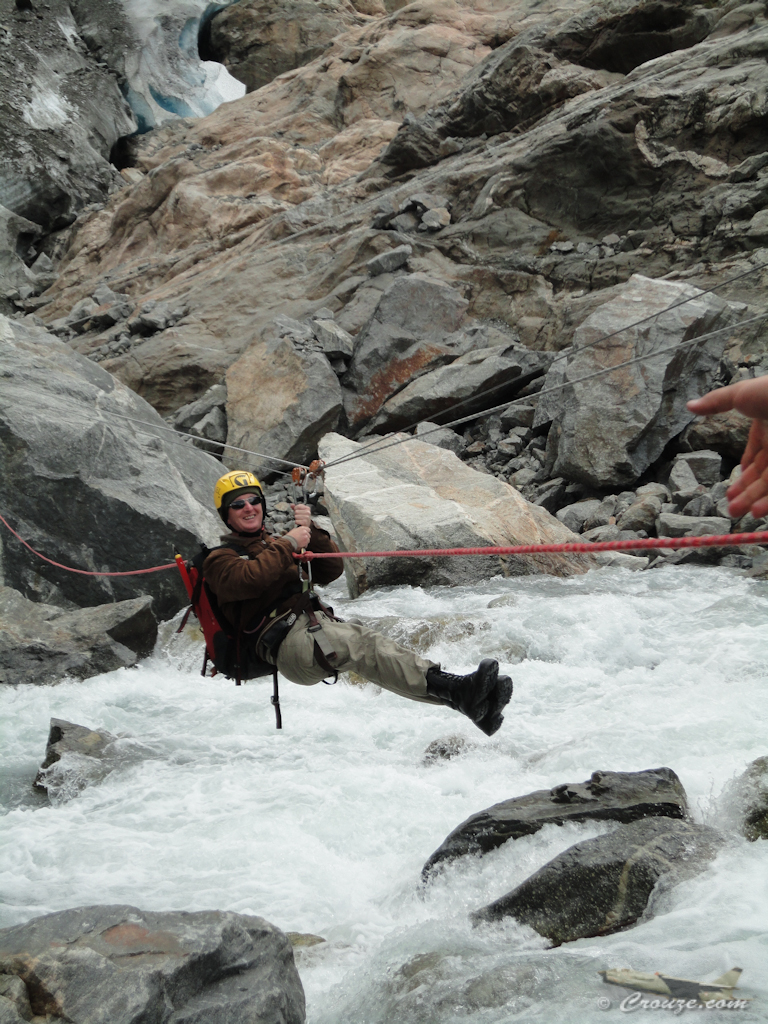 A couple of days later we left the Hardanger area for Stavanger. Halfway in Frakkagjerd we had an encounter with a displaced Romanian: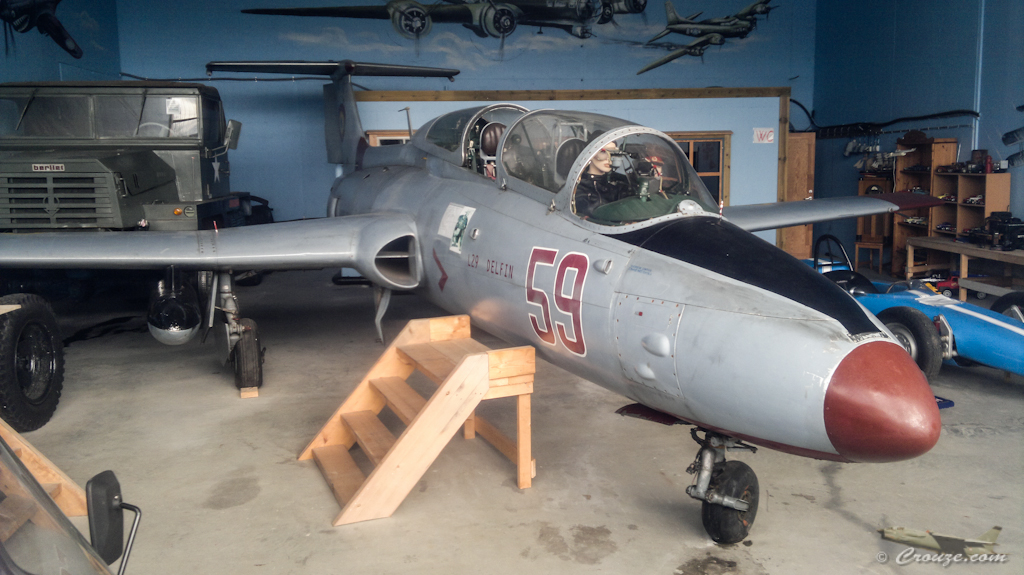 The car museum was closed (open only on Sundays) but the only aircraft in their collection was fortunately visible through the clear plastic siding, and with a small camera (such as my trusty N8 phone) even photograph-able. A normal SLR camera won't do because there would be way too much distortion.
Preikestolencamping. Campsite-with-a-view, example #3:
The Preikestolen in the Stavanger area is a mega-touristic attraction. The two hour long hike is worth the effort on its own, but can not compare to the flat-topped rock protruding over the fjord itself. Going the last few meters to the characteristic plateau: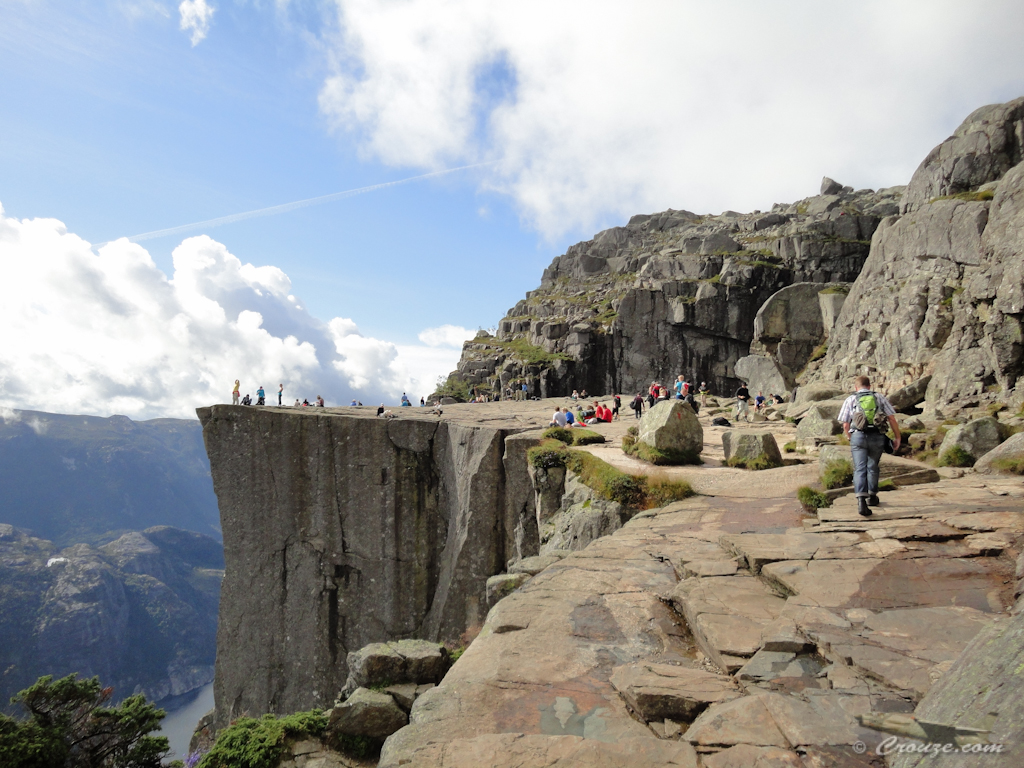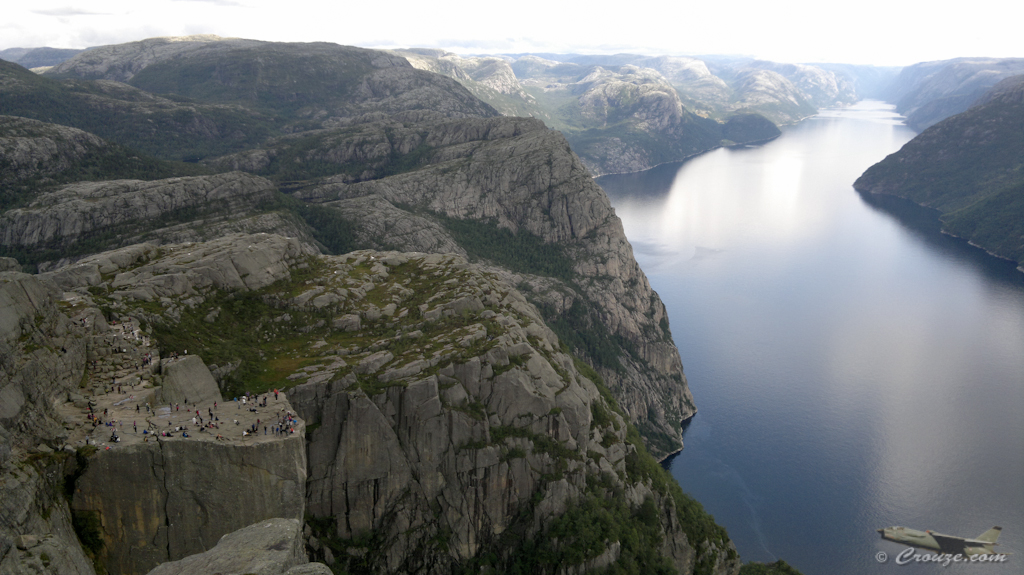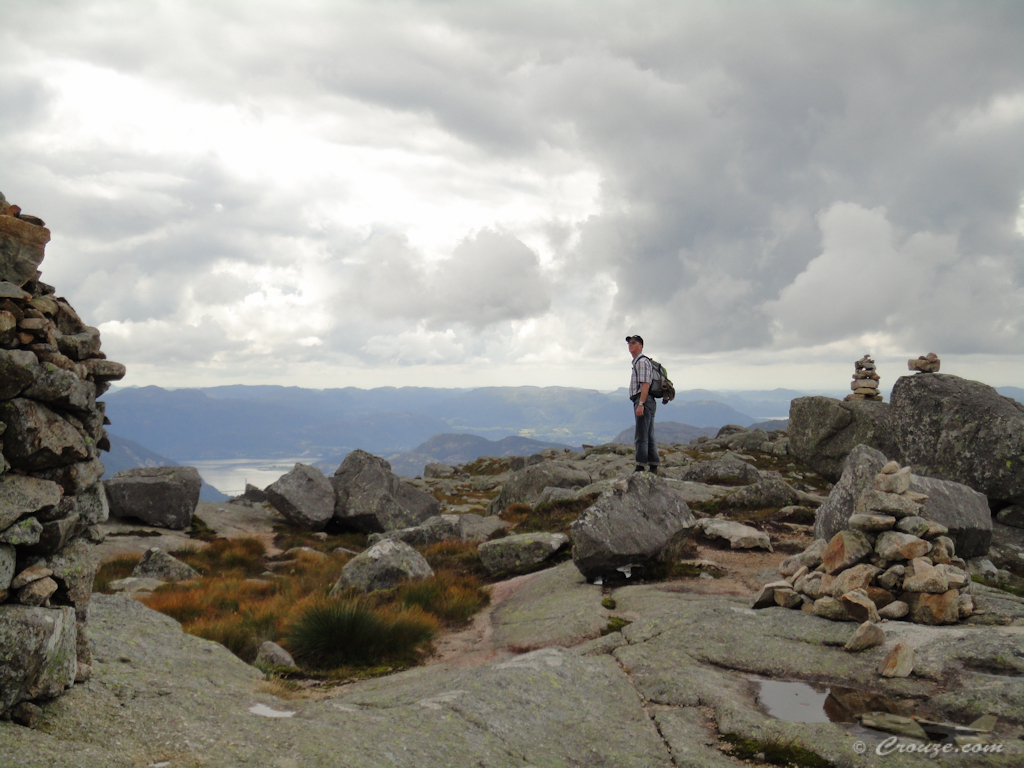 Indeed, something was in the air. The Norwegian air force apparently was in need for some more pictures of a Sea King helicopter with the Preikestolen as a backdrop. Unfortunately I didn't have my own camera at hand so I had to do with the small camera of the misses: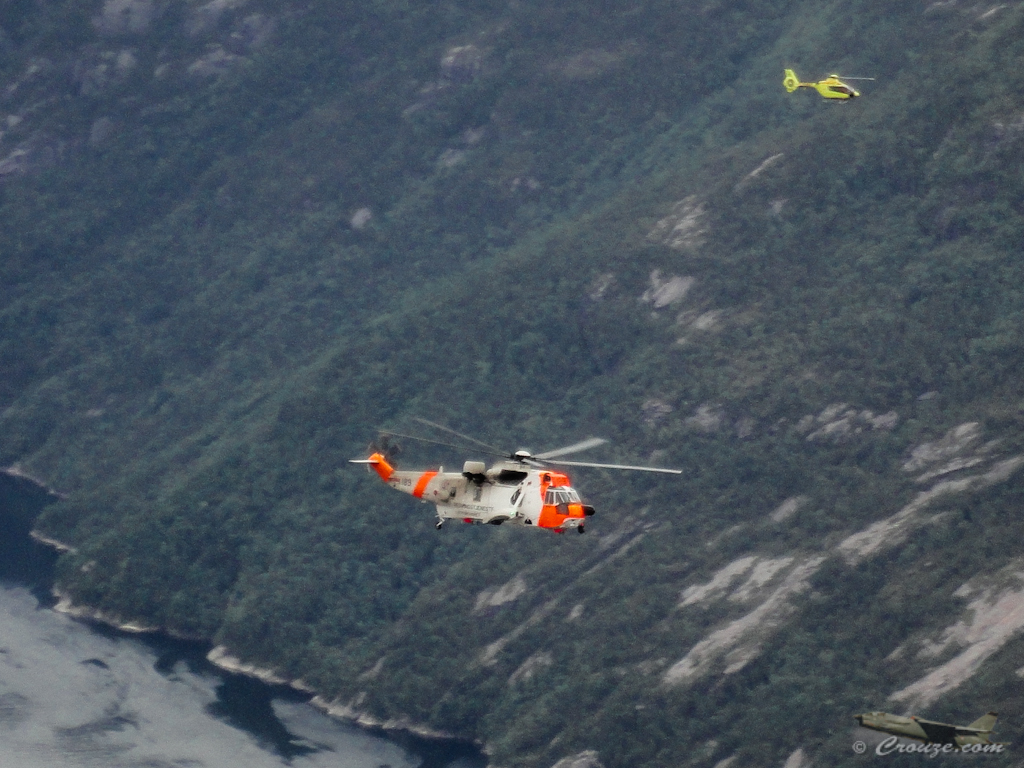 The Sunday had specially been planned to spend some time in the aircraft museum near Stavanger / Sola airfield (outside of the summer season only open on Sunday afternoons). Two attempts to see the locally based Sea Kings yielded nothing, although I did see a Saab Safir. And it's of course reasonable to think the Preikestolen Sea King was from here, so that's one after all.
To my great dismay the museum park ground turned out to be full of classic cars with loads of people meandering semi-interested between the displayed aircraft, because of some event. The only positive side to this was that a couple of aircraft were parked outside, and with much patience, kind begging and choosing angles with at least cars in the back- (or fore!) ground as possible there were some photography possibilities after all. But for the most the aircraft inside are packed together and are tough or even impossible to take a decent photo off. To be honest I had higher expectations of this museum and had eagerly awaited the moment of my visit, but it unfortunately can't even start to compare itself with for instance the museum at Gardermoen.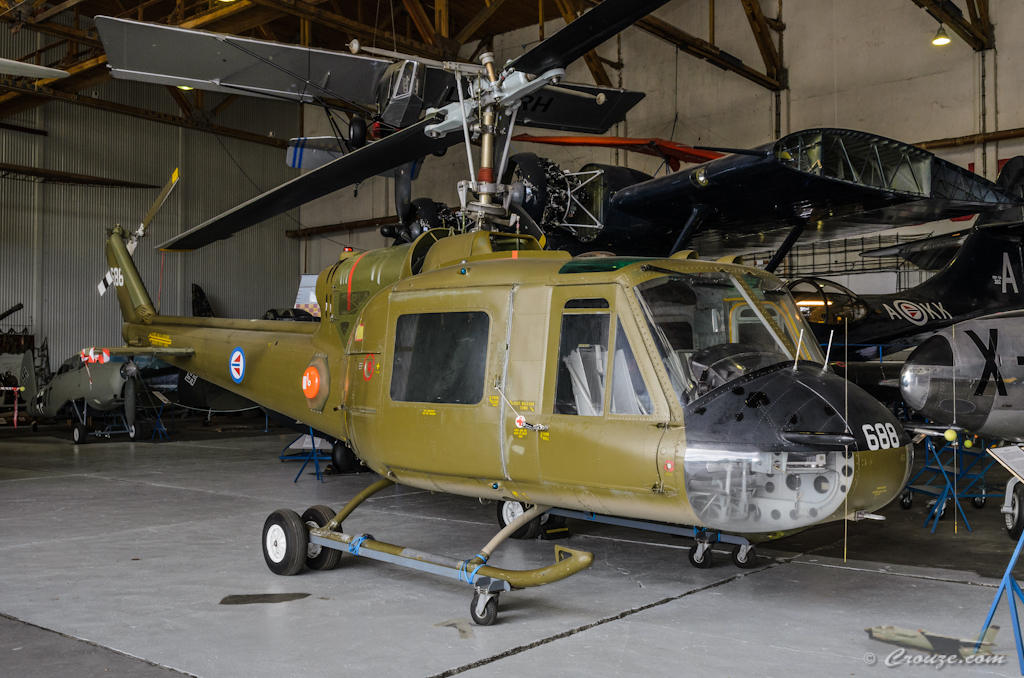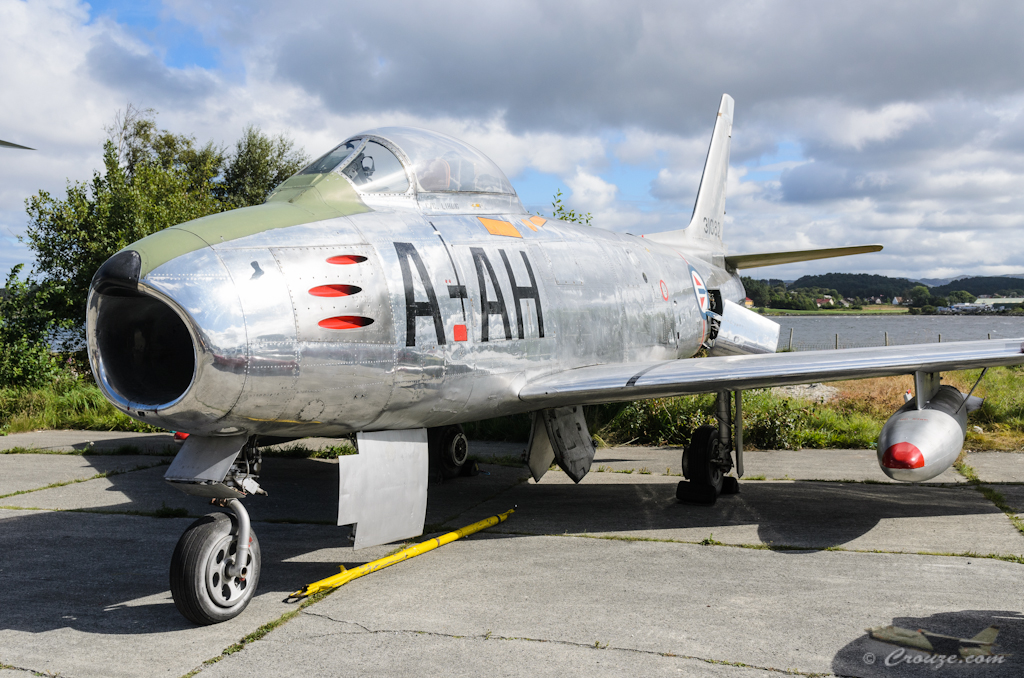 Part of the building is in use by a technical school with some aircraft. This area was clearly under renovation with scaffolds everywhere. Likely because of this, but might as well have been because of the car event, their Starfighter was parked outside. Their other interesting inmate, another UH-1B, was inside a eventually visible after crawling under some of the scaffolding.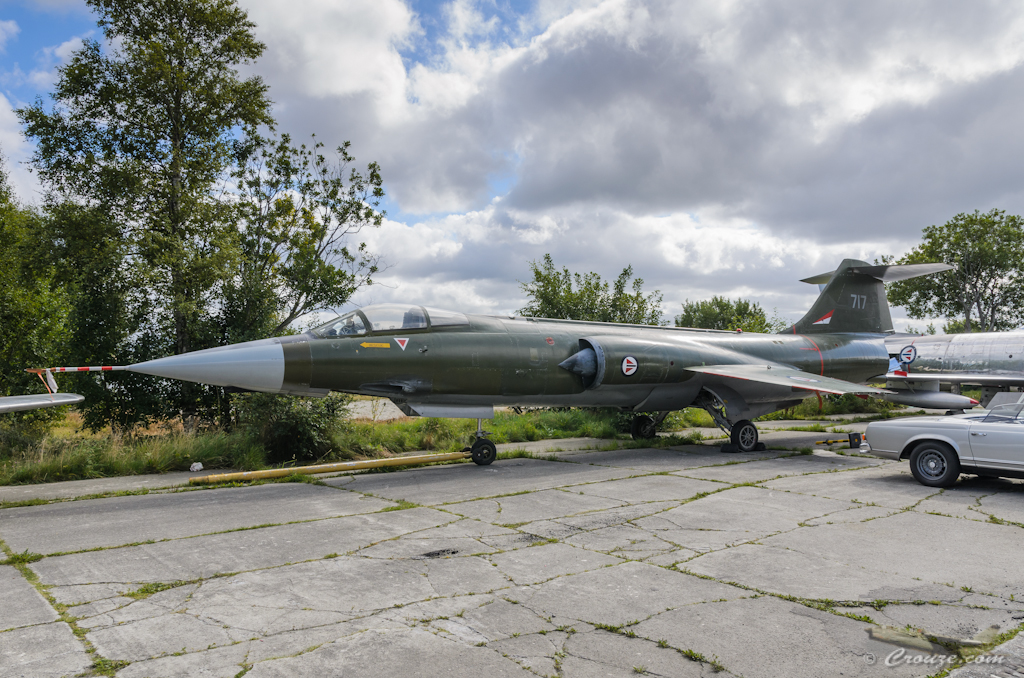 The next day, back in Kristiansand, we made a short stop at Kjevik before going on another hike. To my surprise a Norwegian C-130 was on the platform and easy to photograph thanks to a wide open gate: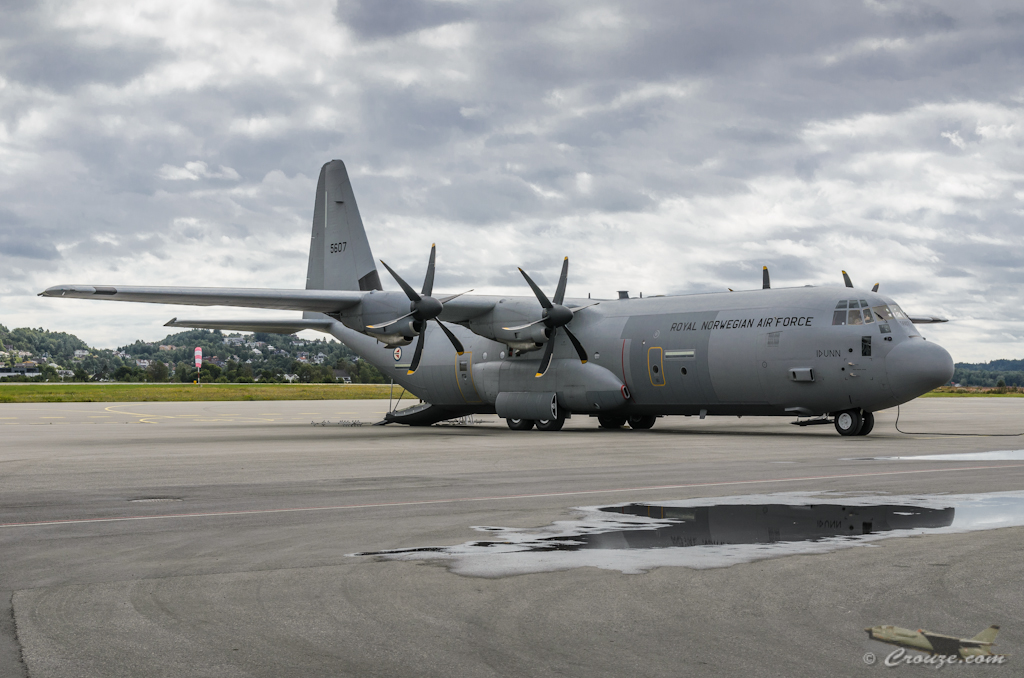 Only that evening on my laptop I noted the co-pilot giving a clear thumbs-up, and there was clearly nobody else present on the tarmac. Coincidence?
Next to the campsite in Kristiansand there appeared to be many remnants of Hitler's presents to the Norwegian people. I'd like to get back on this later, after doing some research.
The next morning the weather had turned dramatically, not only were we forced to break up our tent in the rain, but also the high speed ferry to Denmark was not suitable for those with a weak stomach. The several meters high waves did result in some interesting crashing noises from the kitchen area though…
After that we made a short stop in Aalborg for lunch and the aircraft museum in town. Again no C-130's at the airfield unfortunately. In the museum again a bunch of aircraft tightly packed together, but at least no old cars here: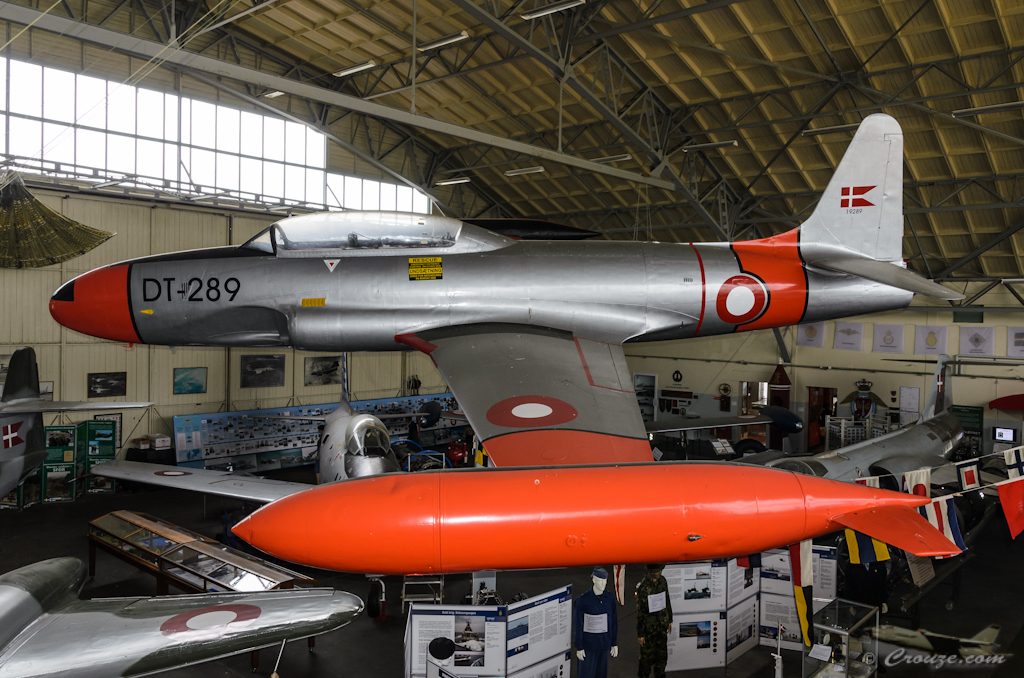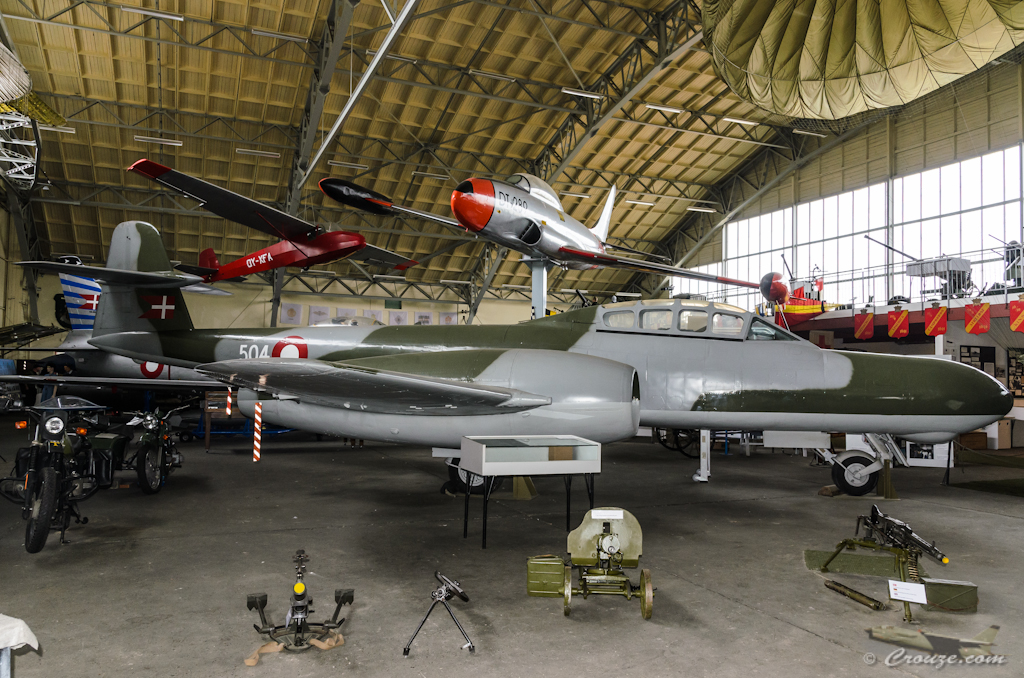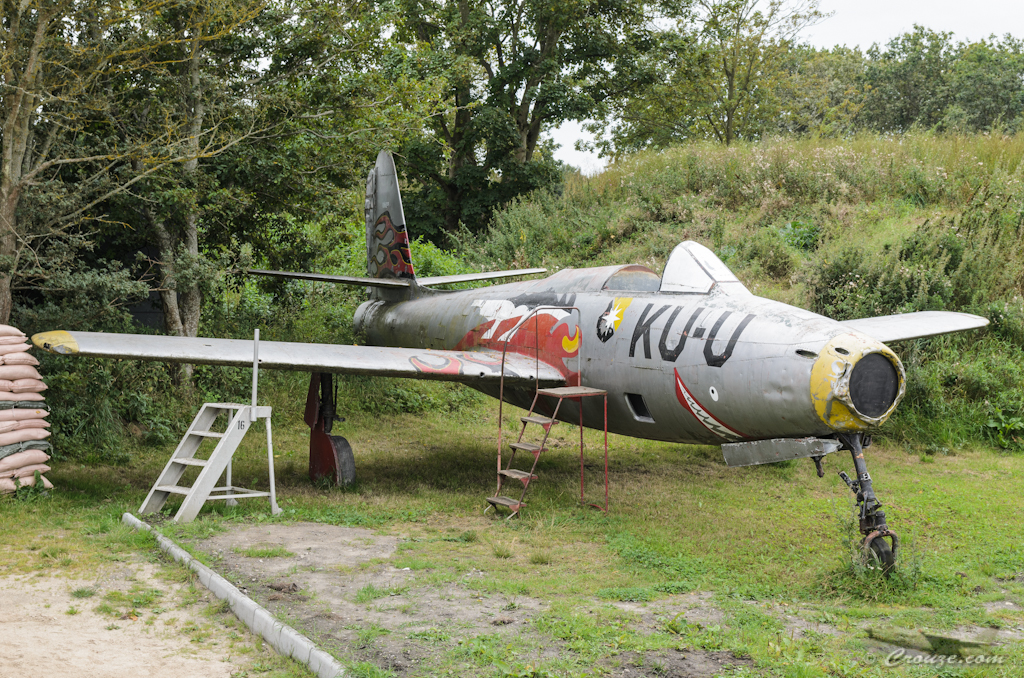 Finally…what can I say about Norway? It's absolutely fantastic and a must go! Unless you're hooked on an overdose of burning sun and scorching temperatures.
Marco